| | |
| --- | --- |
| Posted by TC Keating on July 2, 2018 at 8:55 PM | |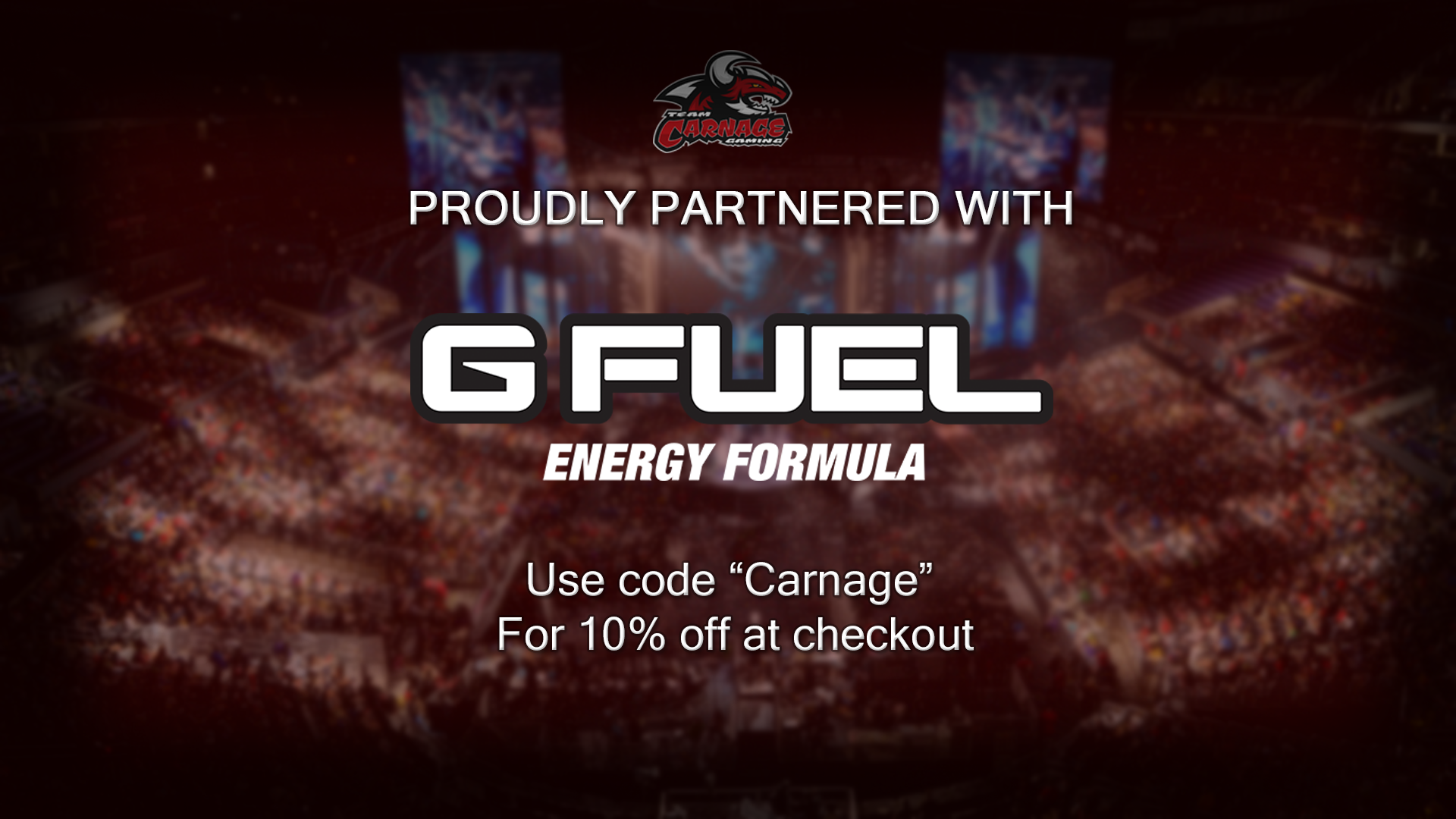 We are proud to annouce our official partnership with GFuel Energy! G FUEL is a Natural Energy Drink Formula created by Gamma Labs. Their original goal was to create a 100% clean, natural, and healthy alternative to sugar-loaded canned Energy Drinks. What they were after was an Energy Drink which would meet even the high standards of the most active and hectic lifestyles. In fact, their first customer was a professional eSports athlete who wanted an immediate increase in Energy, Focus, and Endurance; without the use of toxic chemicals or additives in canned Energy Drinks.
Use code "Carnage" for 10% off at checkout!